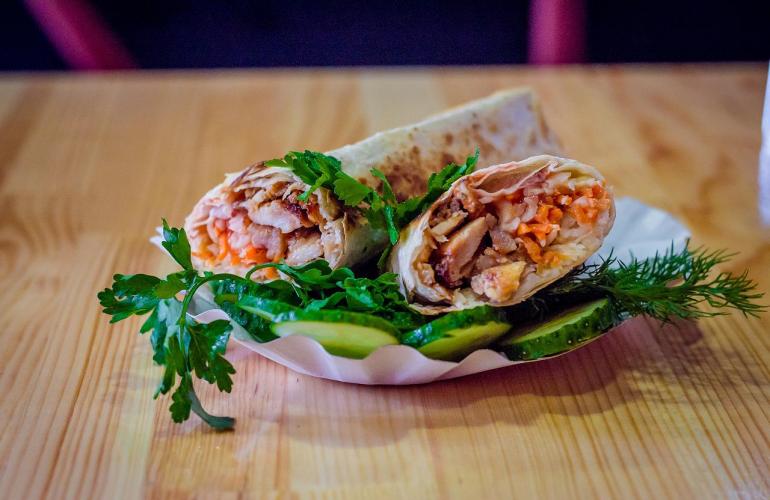 How to make Masala Keema Roll
Masala keema roll is a favorite food item for many people living in Qatar.They love to have it in the morning, middle of the day, evening, and night.There is no fixed time for eating masala keema rolls.You can have it whenever you want.Our staff prepares delicious and healthy masala keema rolls for all customers on their demand. Today's article will discuss how we make masala keema roll.
Ingredients for masala keema roll
● Salt,
● Skimmed milk yogurt 3 tablespoons,
● Whole wheat flour 1 or ½ cups,
● Chaat Masala 2 teaspoons,
● Lemon Juice 2 tablespoons,
● Onion cuts 2 medium sizes,
● Tomato sauce 1 teaspoon,
● Chilli sauce 1 teaspoon,
● Coriander and mint chutney 8 teaspoons,
● Oil 2 teaspoons,
● Garam Masala powder ½ teaspoon,
● Red chili powder,
● Ginger paste ½ tablespoon,
● Garlic paste 1 tablespoon,
● Mutton mince-500gm
Preparation Method:
● First of all, we mix masala powder, salt, red chilli powder, ginger paste,garlic paste,and yoghurt. After this,we marinate mutton in this mixture for 30-40 minutes,
● We heat the oil pan, add the mixture and cook them on medium heat until they are cooked and dry,
● We take another bowl and mix whole-wheat flour, yoghurt, and salt. After this, we mix sufficient water into a soft dough and leave it for 8-10 minutes. Then, we divide them into eight equal portions,
● We reshape each piece into bread in 7 inches diameter,
● Now, we heat the plate, plate the bread, and roast it until brown symbols appear on both sides. After this, we spread a teaspoon of coriander and mint sauces on each piece of bread and put some chilli and tomato sauce,
● Now, we put mince, a few onion rings, lemon juice, and chaat masala, and
● In the end, we roll up bread and serve them hot to customers almost immediately.
Visit our tea shop today and have as many Masala Keema rolls as possible. You can also purchase them as take away orders and delight friends, family members, and all near and dear ones