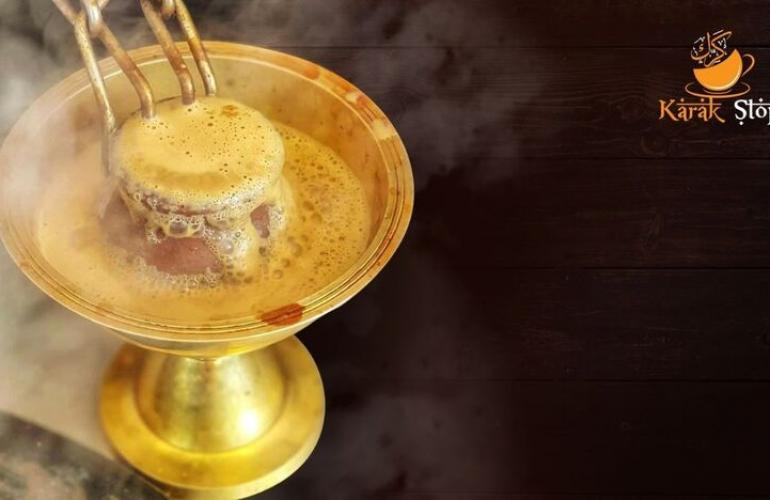 Tandoori Tea
Tandoori tea, originally invented in Pune( India), is now available in Qatar with the same flavor and taste. Visit our tea shop and taste a cup of Tandoori Tea. We are sure you will go crazy and love to have Tandoori tea time and again.
How Do We Make Tandoori Tea?
To make Tandoori tea, our staff heat Small thick-walled clay pots (kulkhads) in a tandoor oven. Once it becomes red-hot, they take out the hot 🔥 pot with large metal tongs, shake off the ash and soot, put it in a metal bowl 🥣, and pour it into the pre-prepared masala (water, ginger, cardamom, spices, red tea,milk,and sugar), from a large boiler. The liquid instantly foams and pours over the edges of the kulkhad into the "cremanka". They scoop it several times in the same pot, allowing it to foam again, and pour it out until the pot cools down. After that, they pour the tea 🍵 into clay cups and serve it to customers.
Why Is Our Tandoori Tea Famous?
It Is Excellent For Your Mood
Are you tired of working all day long?
Do you need something to refresh your mood?
If yes, take a cup of Tandoori tea prepared by our staff. It will refresh your mood instantly and make you feel much better.
Excellent Taste
Are you crazy about tea with excellent taste? Visit our tea shop now and place an order for Tandoori tea. We will prepare it fast and serve it boiling hot. Its amazing taste will make you feel happy.
Nice Hospitality For All Sudden Guests
Guests keep coming into our homes and offices without giving any prior information. Don't worry about the sudden arrival of your favorite guest and place your order online for our Tandoori tea. We will deliver the order at the specified address in the shortest possible time. Serve our Tandoori tea to guests and let them have pleasant moments.