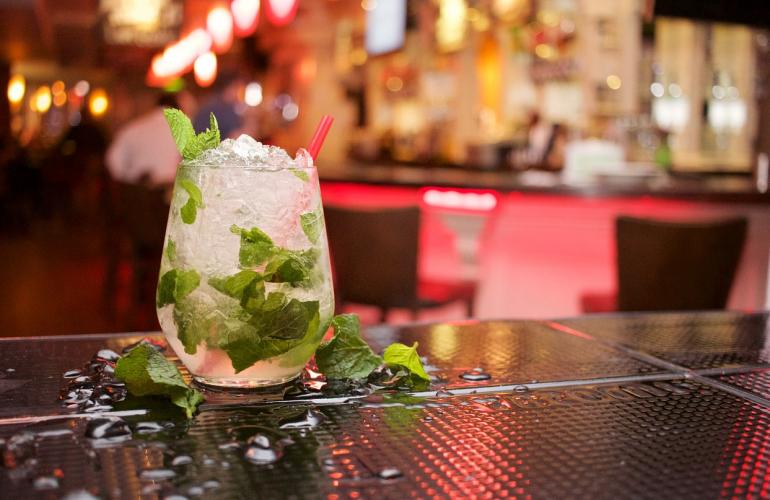 Best Mojitos Qatar
The Mojito cocktail appeared in Cuba at the beginning of the 19th century.Americans invented it. Today, a large number of people in Qatar are crazy about Mojitos.Its recipe contains rum,fresh lime,and mint.We add more ingredients to make it tastier.Mojitos prepared by our staff have natural apple juice,lemon juice,sugar,mint, carbon dioxide,and sodium benzoate.We use ingredients of the highest quality.We ensure the taste of mojitos in compliance with standards and environmental regulations. So, customers get the best-tasting products that don't adversely affect their bodies.
● Mojitos Prepared By us: Major Advantages
Mojitos prepared by us benefit customers in many ways. It has a bright and original taste, pleasant aroma, and the ability to quickly and effectively quench thirst. The cocktail has low strength and does not cause severe intoxication. Men and women can drink it without having any second thoughts.Because of the presence of mint and lemon juice in the composition, the mojito we sell is perfectly refreshing. It is suitable for relaxing family evenings and other festive events/celebrations.Our mojitos are of high quality, environmentally friendly,and fresh.
Mojitos prepared by our staff are a perfect way to quench your thirst in the summer. Apart from this, non-alcoholic flavored mojito cocktails can also be given to children. You can purchase it from us anytime and use it at children's birthday parties and during extended tours. Instead of a soda cocktail,we supplement Mojitos with sprite, which is liked and loved by many children and adults.We must never forget that the mojito recipe has dramatically changed after its invention.We prepare different types of mojitos as per customers' demands.
So, visit our tea shop today and order mojitos. We will prepare it fresh and serve it to you. It is ideal for events and celebrations, long tours, parties, meetings, etc.