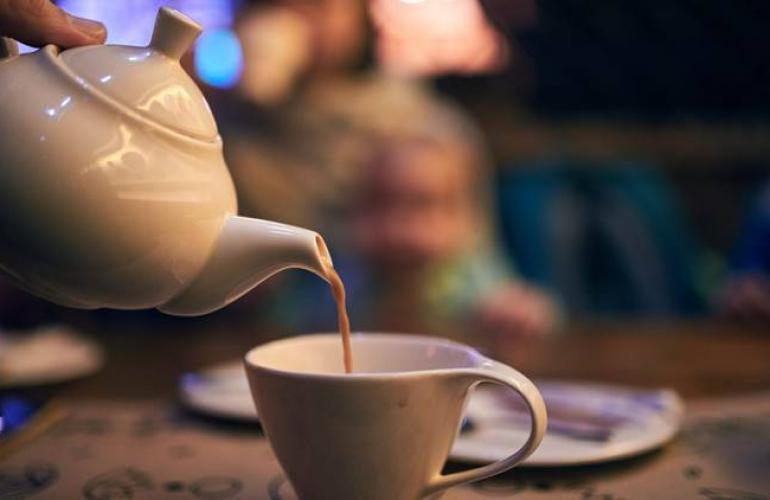 Top Benefits of Karak Tea
Many individuals in Qatar start their day with a cup of Karak Tea. It's tasty and mood refreshing. Many people love to have it during prolonged working hours and with morning or evening breakfast. Our staff follows the standard guidelines while preparing Karak Tea. That is why you always have fantastic taste and Aroma while enjoying a cup of Karak tea at our tea shop. 🍵 You can also get takeaway orders from us. Let's have a look at some fantastic benefits of Karak Tea.
● It Promotes Health
Karak Tea is made with a perfect blend of fennel,cloves, cinnamon, cardamom, black pepper, ginger, and fermented black tea leaves 🍃. If you have it regularly, it improves the digestion process and keeps your gut in good condition.
● It Refreshes Your Mood
Karak Tea is famous for its fantastic taste and aroma.Individuals who work all day long love to have it regularly because it refreshes their mood soon after consumption. So, have a cup of Karak tea and refresh yourself all day.
● Exercise And Karak Tea.
In addition to the fact that Karak tea can act as a stimulant to increase concentration due to the presence of caffeine in the composition, its use slightly increases the metabolism (from 1% to 17% - the results are individual and vary between different subjects), which can help you spend a little more calories per day, this is a joyous moment for losing weight people who are on a calorie-deficient diet. Karak tea can also speed up recovery after intense workouts thanks to the polyphenols and catechins in its composition.
So, visit our tea stall today and order any number of Karak tea. We also take orders for tea 🍵 parties at corporate events, celebrations, festivals in homes, etc. Affordable price. Amazing taste. Quality guaranteed.