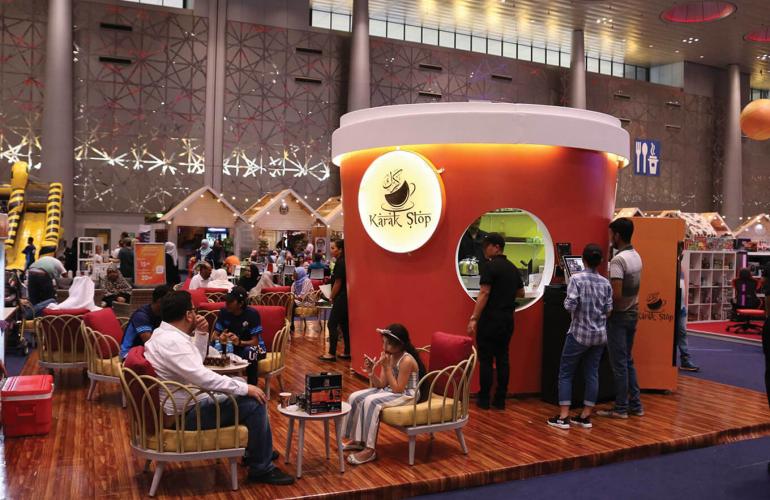 A Brief Guide To Karak Stop Franchise Business
Karak Stop,a famous tea outlet in Qatar,has become quite popular among many tea lovers.Every day, students, professionals, individuals working in different industries, and older people visit our Doha outlets and have several cups of Karak tea. Being a top Karak shop in Qatar, we put our heart and soul into preparing the best Karak tea and let customers have a pleasant experience whenever they visit our tea stalls.
The rapidly growing popularity of Best Tandoori Karak in Qatar has encouraged us to start Karak's stop franchise business and allow interested individuals or business organizations to use our branch reputation to serve Karak tea in different countries. Currently, we are operating two outlets of Karak tea in Qatar and are willing to expand our business through a franchise scheme.
Feel free to contact us anytime if you want to use our brand's reputation and prestige to run your tea stall in other Middle East countries. We are working on a project to open five more outlets in Qatar and 15 across the globe. So save your time and contact us for the Karak Stop Franchise business as soon as possible. We will have detailed conversations over different aspects of the franchise business and find out how to work together for a shared goal.
Significant Advantages of Our Franchise Business
● You Can Use Our Brand's Logo And Slogan For Business Promotion.
Starting a new business and making it popular with many customers is always challenging for entertainers. People who are already using the services of other food and beverage companies need more time to be ready to switch to their favorite brands.
This is where the Karak Stop franchise works in your favor. Our brand is famous for offering excellent quality Karak tea at affordable prices to all customers, professionalism, a high level of hospitality, etc.
When you coordinate with us, you can take advantage of our brand's reputation and establish your business in the market without facing significant difficulty.
● Helping Hand In Training And Business Growth
When your company works with us in a franchise business model, we will provide your employees with the necessary training, enabling them to make the best Karak tea. We have trained many interested workers and provided them employment in our organization.
Now they are preparing Karak tea and other food and beverages with great ease and comfort. The presence of well-trained and highly qualified staff is the key to the success of our tea outlets in Doha. We help you in business growth by providing you with the assistance required to run a tea stall successfully and satisfy the needs of many customers every day.
● Affordable Royalty-Free
Working with us in a franchise business model benefits new business entities, solo entrepreneurs, and startup organizations. In addition, our franchise tie-up fee is quite affordable, which will not put any hefty financial burden on your company's economic well-being.
Connect with us today to discuss more on Karak Stop Franchise Business! We are always happy to help you start a business in close coordination with us.