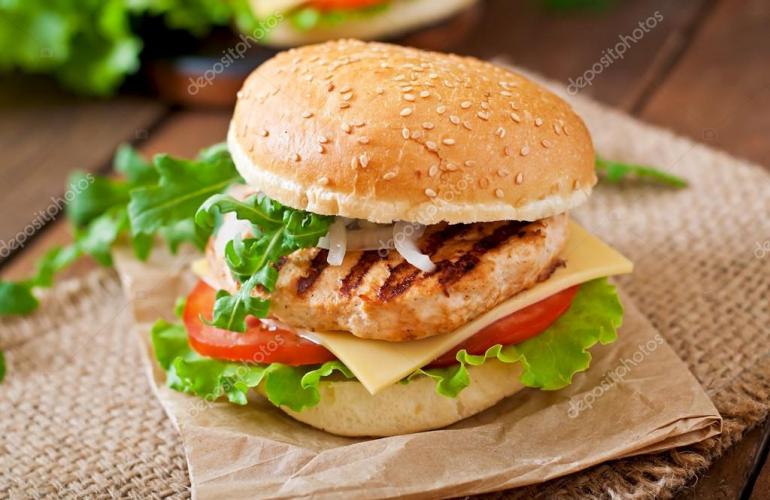 Mini Chicken Burger Recipe: Our Expert's Tips for Perfectly Cooked Burger Every Time
Mini chicken burgers are pretty famous among people belonging to different age groups. Many people visit our mini chicken burger restaurant in Qatar and have it regularly. We have several recipes for chicken burgers, which are loved and appreciated by regular customers. Let's have a look at our burger recipes, detailed here below:
● Caprese Stuffed Burgers
Carrerse Stuffed Burgers are a delicious and simple meal that will impress your friends and family. They're perfect for any occasion - whether you're looking for something quick and easy to prepare or want to serve a high-quality dish that's sure to wow.
To make these burgers perfect, we start by choosing quality ground beef. The higher the quality of the beef, the better the burger will taste. Next, we use fresh ingredients - including juicy tomatoes, creamy mozzarella cheese, and fragrant basil leaves. Our experts ensure all these ingredients are evenly mixed so that each bite is bursting with flavor. Finally, they toast the bun before assembling burgers, ensuring they taste great every time!
● Cheesy Chicken Taco Baked Potat
Are you looking for a delicious & easy meal? Then you will love this chicken taco burger baked potato recipe, prepared by our experts. It is perfect for anyone who loves burgers and potatoes alike. Plus, it is so simple that even beginners can participate. Here are the four steps we follow to make chicken taco burger baked potato:
1. We heat the oven to 350 degrees Fahrenheit.
2. In a baking dish, our experts combine ground chicken with crushed tomatoes, cheese sauce (or shredded cheese), and salt and pepper to taste. They mix well until everything is evenly combined.
3. They spread the mixture over the base of your chosen baking dish and bake for 25-30 minutes or until cooked through (the chicken should be pink throughout). In the end, they serve the prepared burger with your favorite toppings!
● Chicken Shepherd's Pie
Chicken shepherd's pie burger is perfect for any time of the year and can be made with either skinless or boneless chicken breasts. We simply fry the chicken until golden brown and cooked through, then layer it in a pie dish with onion and potato. Finally, they top with egg and cheese sauce before baking at 350 degrees Fahrenheit for 25-30 minutes until bubbly!
● Glazed Party Meatballs
Glazed Party Meatballs are made with ground beef, onions, breadcrumbs, parsley, and salt - all of which are essential ingredients to a great burger. To ensure your burgers come out perfectly cooked every time, we use fresh meat that's not frozen or pre-packaged. Our experts mix the batter well, so it is light and fluffy. On your demand, we can add some herbs, spices, or flavorings for extra taste.
● Tandoori Chicken Burger
Tandoori Chicken Burgers are made with good quality bread and chicken that has been seasonally spiced. We cook them until they are slightly pink in the center. We serve them up with your favorite toppings, enabling you to enjoy the burger on the go!
Visit our chicken burger restaurant in Qatar today and order your favorite chicken burger. We are always ready to prepare the mini chicken burger with the preferred recipe and serve it absolutely fresh. You can also purchase your favorite mini chicken burgers for takeaway orders.