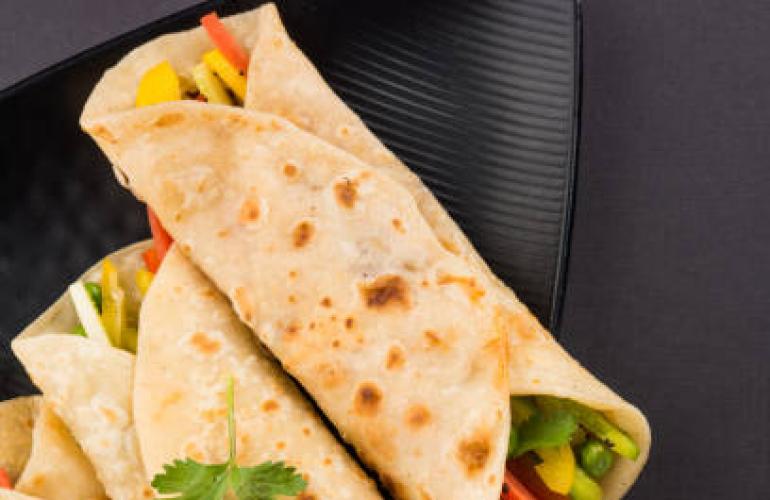 Mutton Keema Chapati Wrap in Qatar: The Most Satisfying Food for Everyone!

Our Mutton Keema Chapati Wrap is the perfect dish for you if you are looking for a satisfying and hearty meal. It is healthy, filling, and has a great flavor that will keep you asking for more.
In simple words, Mutton Keema is a minced meat dish popular in India, Pakistan, Bangladesh, Saudi Arabia, UAE, Qatar & other countries. We make it with lamb or goat meat with spices and then minced. Mutton Keema can be used as a filling for chapatis, wraps, and even sandwiches. It is a very versatile dish and can be made to suit any taste.
Our Mutton Keema Chapati Wrap is a nutritious dish with protein and vitamins. Secondly, it is a very convenient dish to make ahead of time and store in the fridge for later use. Thirdly, it is a very economical dish as goat meat is cheaper than lamb or beef. Fourthly, our Mutton Keema Chapati Wraps in Qatar makes for a great healthy snack or light meal option.
How Do Our Cooks Make Mutton Keema Chapati Wraps?
To make Mutton Keema Chapati Wraps, we use-
● 1 pound ground mutton,
● One onion, diced,
● One tablespoon of ginger-garlic pastes,
● One teaspoon of cumin powder,
● One teaspoon of coriander powder,
● 1/2 teaspoon turmeric powder,
● 1/2 teaspoon red chili powder (optional),
● Salt to taste,
● Two tablespoons oil or ghee,
● One tomato, diced,
● One green chili, sliced,
● 1/4 cup chopped cilantro leaves

The Standard Procedure for Making Mutton Keema Chapati Wraps:
● At first, we choose the best mutton available at the supermarket or licensed butchers in Doha, Qatar,
● To give Mutton Keema some flavor, we add some spices like cumin, coriander, ginger, and garlic,
● After this, we use fresh ingredients such as herbs and vegetables for the best flavor and nutrition,
● We cook Mutton Keema all the way through to ensure food safety. It is cooked in a pan over medium heat. Once it's cooked through, set it aside to cool.
● After this, we spread the cooled mutton keema onto a chapati and then top it with your desired toppings.
● Finally, we Roll up the chapati and then cut it into bite-sized pieces for easy eating. Our staff serves it hot so you can enjoy it immediately and feel satisfied.
Wrap Ideas: Filling Ideas and Toppings
There are endless possibilities when filling and topping your mutton keema chapati wrap. We have the following options-
● We fill your wrap with a generous portion of mutton keema and top it with diced onion, cilantro, and a dollop of yogurt or raita.
● For those who love spicy food items, we fill your wrap with spicy Thai green curry chicken keema and top it with shredded lettuce, chopped peanuts, and a chili sauce. The young generation of individuals loves to have spicy mutton keema Chapati Wraps. We make it a little bit spicier on your demand only.
Conclusion
Eating a mutton keema chapati wrap in our food stall in Qatar is always beneficial. It is an excellent source of protein and nutrients. It is also very filling and satisfying, making it a great meal option for those looking to lose or maintain weight.
Additionally, the wraps are easy to make and can be stored in the fridge for up to two days, making them perfect for busy weeknights or on-the-go lunches. Finally, they're just plain delicious! If you're looking for a new and exciting way to get your daily dose of protein, then we highly recommend giving our mutton keema chapati wraps a try.