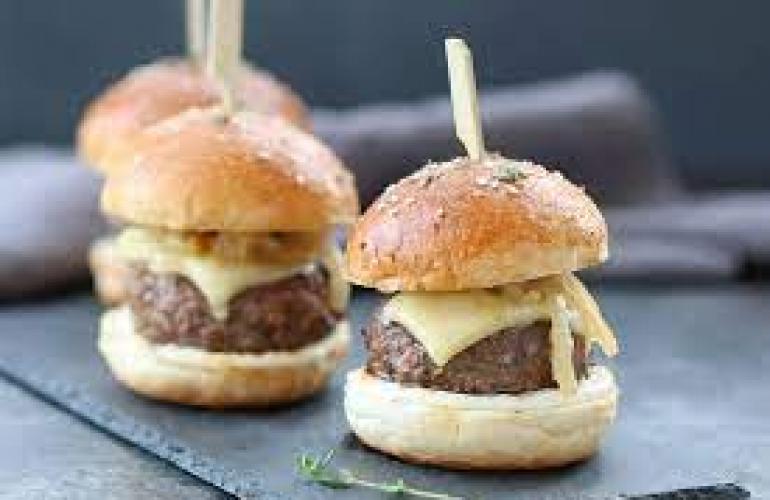 Our Beef Sliders in Qatar and Why You Must Try Them

Our beef sliders are an excellent meal for the whole family almost daily. These mini-sized burgers are not only the perfect size for little fingers but are also easy to eat. The recipe for these scrumptious sandwiches is simple and takes no time, making them perfect for dinner or lunch.
In simple words, beef sliders are small burgers usually served on mini buns. They are popular appetizers at our food court. There are many reasons people love beef sliders. First, they're bite-sized, which makes them perfect for sharing (or not!). Second, they're inexpensive, so they're a great option if you're on a budget. Third, they're easy to customize - we can top them with your favorite condiments and add-ons.
If you've never had a beef slider or are looking for an excuse to eat more, head to our food court in Doha and try them. You won't regret it, and love to eat many https://karak-stop.com/blog-details/30/why-our-beef-burgers-are-besthttps://karak-stop.com/blog-details/30/why-our-beef-burgers-are-best on the go.
How Do We Make Beef Sliders?
We take some ground beef, buns, and your favorite toppings to make beef sliders. First, we preheat the oven to 300-350 degrees. Then, in a bowl, we mix 1 pound of ground beef, one egg, 1/4 cup of breadcrumbs, and one tablespoon of minced onion. After this, we shape the mixture into small patties.
We place the patties on a baking sheet lined with foil or parchment paper and bake for 10-12 minutes or until the burgers are cooked. While burgers are being cooked, we toast the buns in the oven for a few minutes, add your favorite toppings such as ketchup, mustard, pickles, and onions on our beef sliders and serve them immediately.
So, visit our food stall in Qatar today and eat as many beef sliders as possible. You can also purchase the stuff for takeaway orders. Act now!