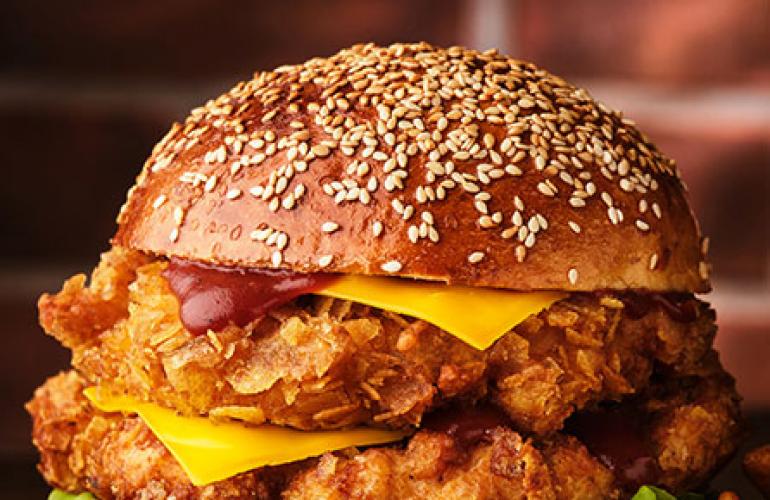 Burger Revolution Qatar: How to Get the Best Burger Deals for Yourself?
There's no doubt that burgers are one of the most popular food items on the planet. So, it's no surprise that burger outlets are popping up all over the globe. We are the best burger seller in Qatar. We offer customers some of the best burger deals in Qatar, which means you can enjoy a delicious burger at a fraction of the price. From classic burgers to gourmet creations, we have something for everyone. So, whether you're looking for a quick and easy meal or something more complex and savorier, visit our food outlet today & have burgers available.

A Brief Introduction to Burger Revolution in Qatar
Burger Revolution Qatar is a fast-growing burger chain with restaurants all over Qatar. They specialize in juicy, delicious burgers that are perfect for any burger lover. They also have an extensive menu that includes fries, shakes, and desserts. If you're looking for some great burger deals, make sure to check out our website.
We offer discounted prices on famous burgers. In addition, we collect data about the popularity of different burger chains and update their list accordingly, so you can always be sure to find a good deal.

Get The Best Burger Deals in Qatar from us.
With different burgers, including classic burgers, veggie burgers, vegan burgers, and side dishes like fries or salad, we have something for everyone. All the burgers at our food outlet are made with fresh ingredients and served on a brioche bun. You can also order delivery or takeout to enjoy your burger anytime, anywhere!
Frequently Asked Questions-
● What Is the Best Way to Enjoy a Burger in Qatar?
When it comes to enjoying a burger in Qatar, the best way is by visiting our food outlet. Not only do we offer the best deals on burgers, but we can also try out all the different flavors and types. If you're looking for somewhere to eat indoors, head to one of our high-end restaurants serving delicious burgers.
● Are There Any Local Variations of Burgers That You Should Try?
Yes, there are many local variations of burgers that you can try in Qatar. Some famous examples include falafel burgers, chicken burgers, beef burgers, etc. These burgers are usually served with fries and a drink.
● What Are Some of The Health Benefits of Eating Burgers?
When it comes to burger health benefits, these are some of the main points to consider:
1. Beef Burgers are a high-quality source of protein and essential fatty acids, which help to keep you feeling fuller for longer and maintain muscle mass. In addition, beef is a good source of vitamins B6 and B12, which can help improve your overall energy levels.
2. Burger Nutrition Facts typically list no cholesterol but contain calories and carbs. The number of calories in a burger will depend on the type of burger you choose, but most are relatively low in calories overall.
3. Burgers are low in fat, making them ideal for those trying to reduce their fat intake or those with health concerns about cholesterol. Reduced-fat burgers also taste great and don't dry out the throat like other types of meat burgers can do.
4. Not only do burgers taste great, but they can also help you lose weight and improve your blood pressure levels. When you eat burgers, your body releases certain compounds that stimulate the release of satiety hormones like ghrelin, which reduces hunger levels and cravings later. Additionally, burgers contain all sorts of essential nutrients that may
Conclusion
Looking for the best burger deals in Qatar? Look no further than our food outlet in Qatar! Our fast, convenient and affordable burger service is the perfect way to get your hands on some of the best burgers. We have a wide variety of burgers to choose from, so whatever your taste, you can quickly find your favorite burger.