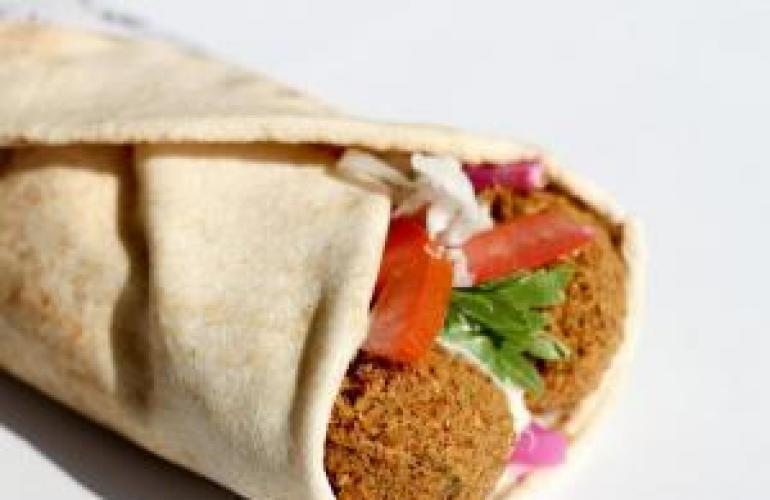 Healthy and Delicious: The Falafel Sandwich Qatar!
Are you a vegetarian looking for something delicious to eat? Then, try the best falafel sandwich offered by us. Visit our tea shop today and order the required falafel sandwiches per your desire. Then, you can have it in our tea stall or take it away.
The Falafel sandwich is a popular street food in Qatar and other countries. We make it using falafel balls from ground chickpeas, fava beans, a mixture of both, and various herbs and spices. Usually, falafel balls are typically deep-fried until they become golden brown and crispy.
To make a falafel sandwich, our workers' stuff falafel balls into a loaf of pita bread or wrap and then topped with various ingredients, such as chopped tomatoes, cucumbers, onions, pickles, lettuce, and tahini sauce. It is also topped with hot sauce, hummus, or other spices for a better taste. Our Falafel sandwiches are famous for a good number of reasons-
● We Make Delicious Falafel Sandwiches in Qatar.
Our Falafel sandwiches in Qatar are one of the most famous street foods that consist of fried balls of chickpeas or fava beans served on pita bread with fresh vegetables and a variety of sauces. The combination of flavors and textures makes for a delicious and filling meal that will satisfy your hunger.
● Nutritious
Falafel is made from chickpeas or fava beans, a great source of protein, fiber, and other essential nutrients. Eating a falafel sandwich can help you meet your daily recommended intake of these essential nutrients, and it's a great way to add some variety to your diet.
● Vegetarian-friendly
A good number of people living in Qatar are vegan or vegetarian. The falafel sandwiches are beneficial for them. Getting your protein and other essential nutrients are satisfying without eating meat.
● Falafel Sandwiches Are Portable And Convenient:
Falafel sandwiches are a portion of popular street food in Qatar. They're often served in a portable and convenient way, making them an easy meal to take on the go. They're an excellent option for a quick lunch or a snack on the run.
● Affordable
Our Falafel sandwiches are affordable, making them an excellent option for people with limited monthly income. You can often find them for just a few bucks from us. Affordable pricing encourages more people to visit our tea stall and have falafel sandwiches. Visit our tea stall today.