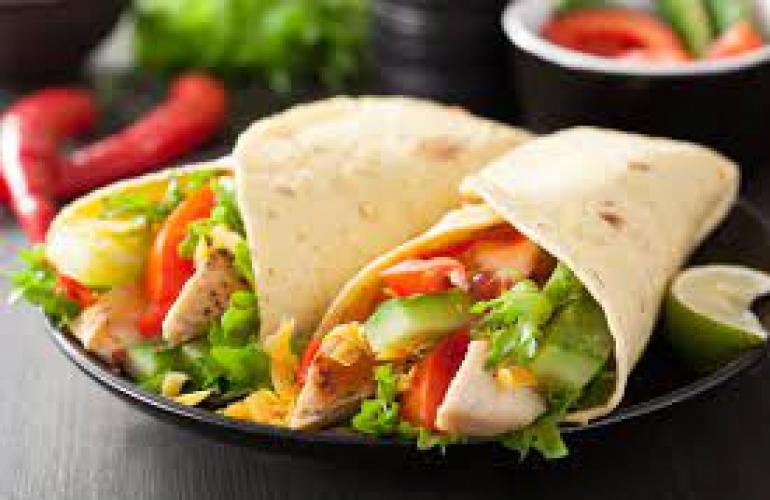 A Brief Guide To Discovering The Best Wraps in Qatar
A large number of people in Qatar love to have wraps for several reasons. The best wraps in Qatar are easy to carry and eat on the go, making them a popular choice for people who are constantly moving. Furthermore, we fill food wraps with various ingredients, making them versatile options for different tastes and preferences.
Our food wraps are made with healthier alternatives such as whole wheat, spinach, or lettuce leaves, which can be a healthier option. In addition, we choose their favorite fillings, sauces, and toppings depending on people's demands. So, our food wraps are a convenient, customizable, and versatile option that people with different tastes and preferences can enjoy. So, visit our tea shop today and have the best food wraps you desire. We are always ready to fulfill any number of orders for the best wraps in Qatar.
Our offers At A Glance
● Best chicken shawarma in Qatar
Our chicken shawarma wraps are popular among many people in Qatar. It is made with marinated and grilled chicken, wrapped in pita bread or flatbread, with vegetables and sauce. To make this wrap, our workers marinate the chicken with a blend of spices, yogurt, lemon juice, and olive oil for at least 2 hours or overnight. Once marinated, the chicken is grilled on a vertical spit, allowing it to cook evenly and retain moisture. The outer layer of the chicken gets crispy and caramelized, adding a smoky flavor to the meat. Chicken shawarma wraps usually include sliced tomatoes, cucumbers, onions, and shredded lettuce. The vegetables add crunch and freshness to the wrap. We also add a flavorful sauce made from sesame paste, lemon juice, garlic, salt, hummus, garlic sauce, or tzatziki. After eating one chicken shawarma wrap, you would love to order a second.
● Famous Falafel In Qatar
Falafel wraps are made with balls wrapped in a soft tortilla or pita bread and various fresh vegetables, herbs, and sauces. It is a deep-fried vegetarian dish made from ground chickpeas or fava beans, herbs, and spices and is commonly served in a sandwich or wrap. Visit our tea shop today and order the famous falafel wraps.