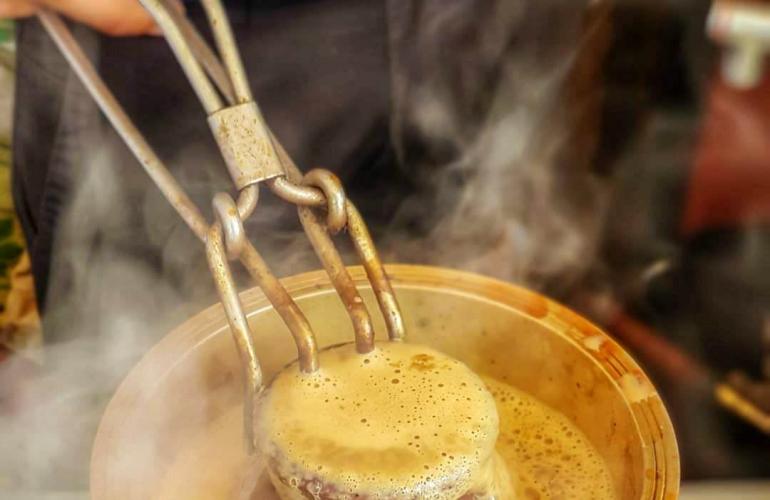 Tandoori karak Delight: Visit Qatar's Most Popular Tea Shop Now!
In Qatar, many people from all walks of life visit our tea shop regularly for a cup of Karak tea. Recently, the number of lovers of this tea has increased many times. Our tea shop is home to the best tandoori karak in Qatar. So, place orders for the best karak in Doha and have it either in our tea shop or take it away! Our workers are always ready to fulfill your order quickly and offer you the best Tandoori Karak tea every time.
Why Our best Karak In Doha is Famous Among Numerous Tea Lovers?
● Karak Tea Refresh Your Mood
Do you get up early in the morning and feel lazy or dozy? Do you work all day long and need to take something that can revitalize your mood? Karak tea prepared by us can increase cognitive function due to the presence of theanine, an amino acid that can enhance mental alertness and reduce stress. After having a cup of Karak tea, you will feel refreshed and energetic.
● Karak Tea Boosts Your Energy.
You must always keep in mind that Karak tea contains caffeine. It is a natural stimulant that can increase alertness and energy levels. This makes it an ideal hot drink to start your day or give you a mid-day break.
● Karak Tea Helps Improve The Digestion Process
Karak tea has tannins, which help relieve nausea and stomach discomfort. That is why regular consumption of this tea can improve the digestion of food.
● Karak Tea Has Antioxidant Properties
You must never forget that Karak tea contains polyphenols, antioxidants that can help protect your body from free radical damage and reduce inflammation.
● Connect With Friends and Colleagues
Tea is the most popular and common beverage shared by two friends, family members, colleagues, or comrades. So come to our tea shop in Doha, order the best Karak tea, and spend time with near and dear ones. It can help you make good social connections and increase your overall well-being.