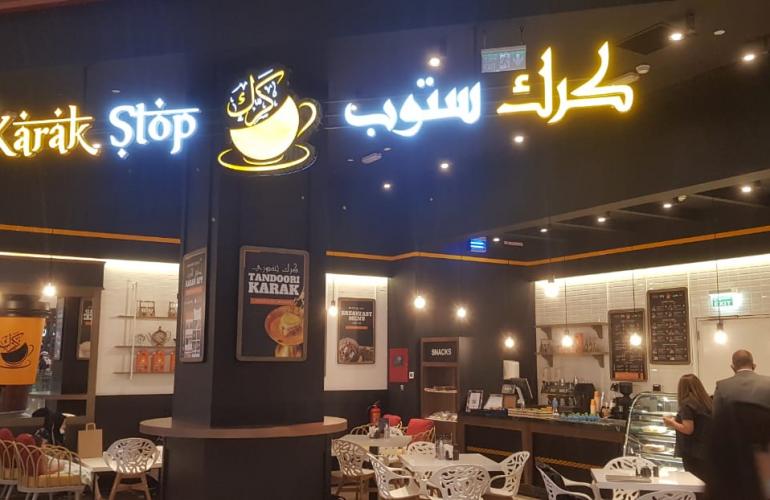 How Karak-Stop Works For Customers?
Karak Stop is a familiar name for many tea lovers in Qatar. Apart from the local population, people from over 85 countries live in this developed Middle Eastern country. Tea has become an integral part of individuals' everyday lives. A cup of hot and delicious tea refreshes your mood, triggers the digestive process in your body, eliminates stress, and lets you feel energetic. If there are famous street foods available on the table along with tea, nothing is more pleasant than this.
If you live in Qatar and are looking for an ideal place to have a cup of tea, eat some fresh street food items, and hang out with friends and family, visit Karak Stop, the best karak shop in Qatar. You can have your orders in the karak shop or take them away; it's up to you.
At Karak Stop, we are always committed to fulfilling customers' orders for tea and edible items in the shortest possible time and ensuring they return home with complete satisfaction and smiles. We treat all customers with due respect and dignity and take measures to ensure they have their orders on time.
How Does Our Tea Shop Work?
● Visit our tea shop at any time and have a look at the menu. All details about teas and food items are printed beautifully,
● One of our staff will give you a warm welcome, note down your orders, confirm them,
● A KOT (Kitchen order ticket) is generated for your order,
● When your order is ready, the staff will serve it hot on your table along with a water bottle and extra cups/glasses as required,
● When you finish breakfast, one of our staff will present the computer-generated bill. It includes all the details of your order and the amount you need to pay.
● Pay the bill-we accept payments in cash and via online payment methods.
● You can place your orders online for takeaway orders and get the purchased foodstuff hot at the pickup point, usually adjacent to our tea shop.
● We are always ready to address your concerns about the quality of food and beverages.
Our USP-
● High-quality, fresh, and tasty food items and teas on demand,
● Affordable pricing,
● Good seating arrangements,
● Special seating arrangements for friend's meetups, birthday celebrations, corporate meetings, etc.,
● We can fulfill your orders in any quantity,
● Online order placement facility,
● Cashless payment facility, etc.
So, visit our tea shop today to get the best tandoori karak in Qatar at affordable prices. Locate our store and visit us—we are always happy to offer our services!