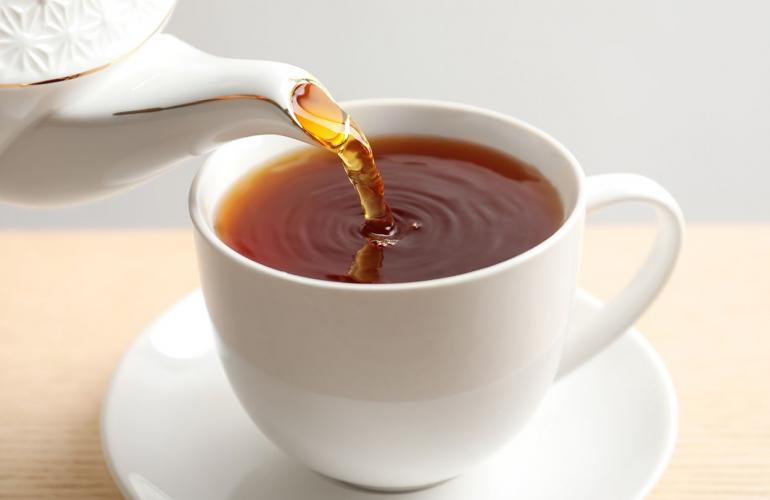 Spice Up Your Day with Karak Tea: The Ultimate Comfort Drink for Chilly Evenings!
Karak tea, or masala chai, is a popular beverage in Qatar. It is a sweet and spicy tea made by boiling tea leaves in water with spices like cardamom, cinnamon, cloves, and ginger and then adding milk and sugar.
The best tandoori karak in Qatar is a great comfort drink, particularly on chilly evenings when you want something warm and cozy to sip on. Here's how we make your cup of delicious Karak tea:
Ingredients Included-
● 2 cups of water,
● One teaspoon of black tea leaves,
● One cinnamon stick,
● 3-4 cardamom pods,
● 2-3 cloves,
● One small piece of ginger, peeled and grated,
● 1 cup milk and
● Sugar.
How Do We Make Karak Tea?
● We use a pot to boil the water,
● We add the pot's black tea leaves, cinnamon sticks, cardamom pods, cloves, and grated ginger.
● We let the mixture boil for 2–3 minutes or until the spices release their aroma.
● We add the milk to the pot and stir well.
● We let the mixture boil and then reduce the heat to low.
● Our staff will let the Karak tea simmer for 5–7 minutes or until it reaches your desired strength.
● They remove the pot from the heat and strain the tea into cups.
● They add sugar to taste and stir well.
It's time to enjoy your delicious cup of Karak tea! Occasionally, we experiment with different spices or adjust the amount of milk and sugar to suit your taste preferences.
Here are some ways in which karak tea can benefit your mind and body:
● Energy Enhancement
Our Karak tea contains caffeine, which is a natural stimulant. It can help increase energy levels and make you feel more alert.
● Kark Tea Improves Mental Focus.
Caffeine can also improve mental focus and concentration, making it an excellent choice for people who need to stay alert and focused for long periods.
● Karak Tea Enhances Digestion
The spices used in karak tea, such as ginger and cardamom, can aid digestion and reduce bloating.
● Karak Tea Reduces Stress
The warm and comforting nature of karak tea can help reduce stress and promote relaxation.
● Karak Tea Supports Heart Health
Black tea, the base of karak tea, contains antioxidants called flavonoids that may help reduce the risk of heart disease.
● Karak Tea Boosts Immunity

Some spices used in karak tea, such as ginger and cinnamon, have immune-boosting properties that may help strengthen the body's defenses against infections.
Overall, karak tea can be a healthy and refreshing beverage with various benefits for the mind and body. Visit our tea shop today to have the best karak in Doha.