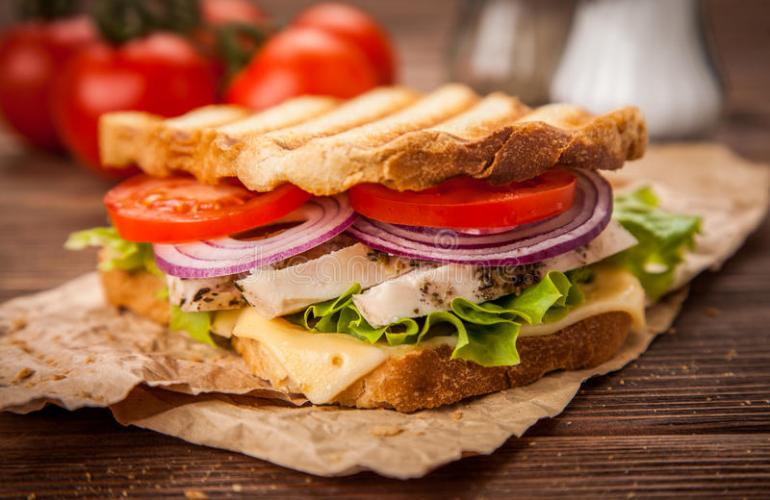 Chicken Sandwich Qatar
The chicken sandwich is an essential food item in in-home festivals, celebrations, corporate parties, morning and evening breakfasts, etc. Individuals of different ages love to have chicken sandwiches from time to time because of their fantastic taste, sufficient calories, and excellent ingredients. Whenever I visit Karak stop, a trendy tea shop in Qatar, I love having two or three chicken sandwiches and tea and other food items. Apart from this, I also purchase chicken sandwiches from this shop for takeaway orders. The good thing is that day ensures the ability to buy chicken sandwiches at the specified address in the shortest possible time. Moreover, it allows me to have freshly made chicken sandwiches at home and the office.
● Fresh Ingredients
It is one of the main reasons why I love to have chicken sandwiches from Karak Stop. They use fresh ingredients to make chicken sandwiches. It gives me a wow feeling whenever I eat burgers. They use fresh bread, boneless chicken, slashes of green vegetables, mayonnaise, sauces, etc.
● Amazing Taste
I greatly appreciate the fantastic taste of chicken burgers made by Karak Stop. They make me go crazy. The good thing is that they are ready to add extra toppings to increase the taste of chicken burgers whenever a customer demands.
● Ideal For Morning And Evening Breakfast
It wouldn't be wrong to say that some people cannot stop having breakfast in the morning and evening. Many people don't have sufficient time to prepare it. Chicken burgers prepared by our staff are excellent foodstuff. They can visit our tea stall to have it or order takeaway. Both are convenient and suitable for busy people.
● Perfect For Corporate Parties And Events
Parties and events keep taking place in our personal and professional life. Many individuals gather in such meetings, exchange ideas, spend time at the dinner table, and eat delicious food. We believe our chicken burgers significantly contribute to the dinner table at such parties. Your guests will go crazy after tasting it. We have the required number of staff and resources to fulfill your order for any number of chicken burgers for parties and celebrations.