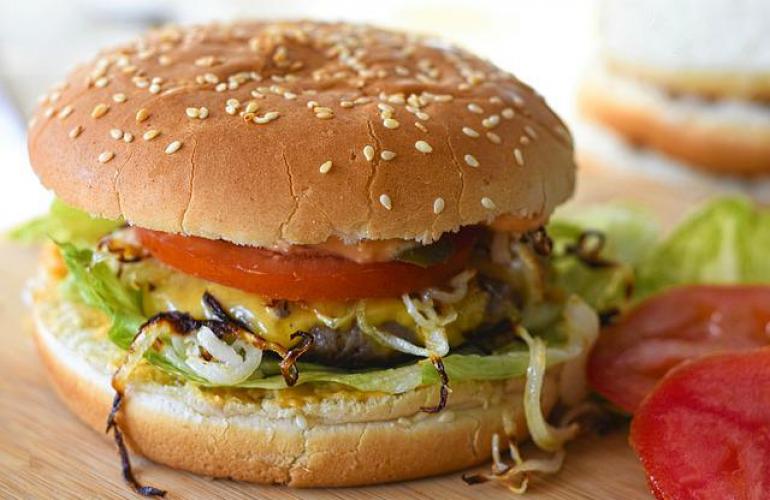 Chicken Burger
It would not be wrong to say that chicken burgers have become an essential component of our everyday eating many. A good number of people living in Qatar love to eat them on different occasions of life. All individuals unanimously agree that chicken burgers are appetizers.Why are chicken burgers so famous among a large number of people? Let's talk.
● Excellent Taste
Today's young individuals love to have food items with fantastic taste. Despite the availability of too many snack options, 80 people choose chicken burgers. The Our staff uses fresh ingredients and edible items to increase the taste of chicken burgers. After eating one chicken burger, you love to order the second.
● Ideal Fast Food For All Occasions
Chicken burgers are an excellent fast food for almost all locations whether it's your birthday party, marriage anniversary, school or college event,corporate parties, get-togethers with friends and family members, picnic, camping, etc.You can have it at any time and satisfy your thirst.
● Easy To Make
It takes only a few minutes to prepare chicken burgers and serve them hot to customers.Soon after receiving people's requests, our staff starts preparing chicken burgers. First, they cut the bread into equal parts and put some slices of chicken, onion, lettuce, and other green vegetables. After this, they toast it on a slow flame to make it more crispy and increase its taste. Our staff is always ready to make any number of chicken burgers on your orders. You can also take chicken burgers as takeaway orders.
● No Compromise With Quality Standards
We always believe that customers must get the best value for money when they visit our tea shop and purchase chicken burgers regularly. Therefore, we follow the industry protocols and ensure all customers get tasty and healthy chicken burgers.